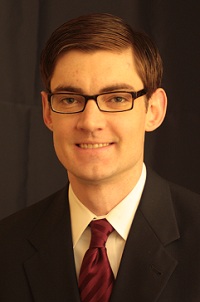 Education
J.D., University of Minnesota Law School, cum laude (2006);
Dean's List
B.A., Boston College, magna cum laude (2003);                            Dean's List 
Other Experience
Law Clerk, Hon. Gordon W. Shumaker, Minnesota Court of Appeals (2006-07)
Staff and Editor, Minnesota Journal of Law, Science & Technology (2004-06)
United States Air Force Nationwide JAG Internship -- Travis Air Force Base (2005)
Macalester Groveland Community Council Board of Directors (2009-10)
Macalester Groveland Housing and Land Use Committee (2009-13)
St. Paul Neighborhood Sales Tax Revitalization (STAR) Board (2012-17)
United Family Medicine Board of Directors
Michael T. DeCourcy, Jr.
Michael T. DeCourcy, Jr. is an attorney who focuses his practice on representing individuals and businesses in various areas of the law.  He formed DeCourcy Law PLLC to serve a broad range of clients by giving the focused attention and creative solutions they deserve.
Prior to starting DeCourcy Law PLLC, Michael was a litigation attorney at a national law firm based in Minneapolis. His practice included working with a small group of attorneys prosecuting personal-injury claims in which his clients recovered over $40 million in damages.*  Michael's current practice includes representing those harmed by others, including survivors of sexual abuse and other violence, victims of crimes, those who suffer foodborne illness, and those injured in auto accidents, dog bites and slips and falls, just to name a few.  Michael works tirelessly to maximize recovery for his clients, and to ensure they are treated with the respect and dignity they deserve throughout the legal process.
In addition to representing injured clients, Michael also assists individuals and families with estate planning and probate needs, as well as businesses with formation, contracts, buying/selling, real estate, and litigation.   
Michael has practiced law in state and federal courts in Minnesota and California, as well as federal multidistrict litigation (MDL).
Michael graduated with honors from the University of Minnesota Law School, where he was a staff member and editor of Minnesota Journal of Law, Science & Technology. Following graduation, he served as a law clerk to the Honorable Gordon W. Shumaker at the Minnesota Court of Appeals. 
Active memberships: State Bar of California, State Bar of Wisconsin, Minnesota State Bar Association, Dakota County Bar Association, Probate and Trust Section of the Minnesota State Bar Association.
Please contact Michael to arrange an initial, no-obligation consultation.
* Past results provide the reader with an indication of the type of law in which we practice, and do not and should not be construed to create an expectation of result in any other case. All cases are dependent upon their own unique facts and applicable law.
Practice Areas
Appeals
Business
Civil litigation
Criminal defense
Estate and probate
Personal injury
Real estate
Admitted to Practice
State: California, Minnesota, Wisconsin
Federal: Central District of California, District of Minnesota